Please click here if you would like to share your own experience.
Please click here to visit me on houzz or leave a comment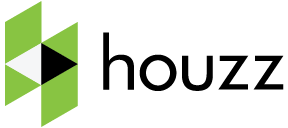 The Beechwood Organization
Relationship: Client

Karen was very helpful and did an excellent job staging this home! The rooms look great and it has also helped potential buyers get a feel for how they can design the bedrooms!
Tinadhay
Relationship: Client
Amazing!!!  I wanted to buy the house myself she made it so beautiful! She was professional and wonderful in every way. I would recommend Karen to anyone who has a house to sell!
Lnpberger
Relationship: Client
Had a great experience working with Karen. She was extremely responsive and sensitive to our needs (we needed very last minute staging in under a week) she was efficient and the staging looked amazing. She was creative in dealing with some issues we had (holes in the walls and small rooms that needed to be staged to look bigger, etc) and it looked amazing. During our open house many people complimented the way the apartment looked and said it was extremely tasteful. One person. Actually asked if we were selling it furnished because it looked so perfect. Highly recommend Karen for any and all staging needs.
Kksnewyork
Relationship: Client
Karen Hunter of Staging Magic staged a 2,ooo Sq Ft townhouse co-op. Her talent and expertise for transforming an empty apartment and creating a beautiful, inviting environment is superb. Karen completed the project on budget and on time.
Karen knows exactly how to furnish a space to achieve maximum sales value. She is honest, ethical and fair and a joy to work with. I highly recommend Karen Hunter Staging Magic.
Tammystrobel95
Relationship: Client
Staging magic was wonderful. Karen is a pleasure to work with. She staged our home and it was so beautiful I did not want to move once she was done. She is professional and very creative. I love how she decorated our home. It sold in 2 days! Thank you karen and staging magic. I highly recommend karen. She has the magic touch!
Lszfountain 
Relationship: Client
Karen staged our home so it would look its best for our Open House. She gave us great advice on how to spend our money wisely to get a good return on our investment. She helped us make cost effective changes(painting, carpet removal, and cleaning) that made a dramatic impact. She knows the target audience and works her magic with her great sense of style. Karen worked within our budget and made our home look amazing. We got an offer in three weeks. I would definitely recommend her!
Cbeepball 
Relationship: Client
I highly recommend Karen Hunter .. She was professional, reliable, and worked her magic with keeping our budget in mind. The home looked amazing and it enhanced the look for potential buyers. Cheryl
Lberlinget 
Relationship: Client
I am thrilled with the decorating job that Karen and Staging Magic did in my nyc apt. She was extremely pleasant to work with and had wonderful ideas and suggestions for the look I wanted. I would most definitely work with her again on other project and would highly recommend her.
Klivadas
Relationship: Colleague
Karen is a true professional with excellent taste and the patience of a saint. She cares about her clients and is sensitive to budgetary constraints. I would highly recommend her and will be using her again!
Janetlace 
Relationship: Client
Project Date: June 2014
We were introduced to Karen Hunter of Staging Magic to help us prepare our home before it went on the real estate market.  We were immediately impressed with Karen's sense of style and her attention to detail. Karen staged our home using many of our own items which kept the cost low while transforming the areas that needed to be addressed into amazing , welcoming and inviting living spaces.
Our phone calls and emails were always promptly returned and the delivery of accessories/furnishings were met before or within our deadlines.
Karen's professional touch made all the difference ,it was a pleasure to have her stage our home and the results were terrific.
Carahersh 
Relationship: Client
Staging magic did a beautiful job getting my home ready for its first open house. Karen worked very hard to make everything perfect.
Franmazer
Relationship: Colleague
I highly recommend Karen! I have used her services to stage homes in order to sell them. She can transform any space into a warm and inviting home! She is the ultimate professional and has fabulous taste and great vision! I highly recommend her whether it's for staging or your own personal interiors!!